An email server that provides reliability and performance of carrier grade
In order to deal with e-mail process which becomes more complicatedomples every day, it provides all the functions required email server (Mail Transfer Agent), high level of flexibility and carrier grade performance at the same time.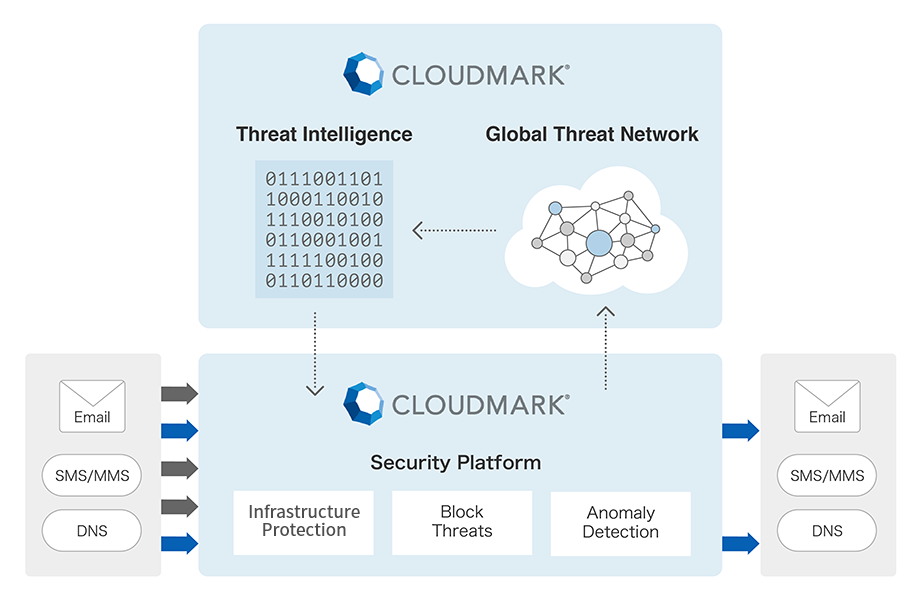 ---
Features
Carrier grade
Performance
From enterprises to world's largest free mail systems, it has proven high level of performance, reliability and scalability by results obtained from many years being used in large-scale mail systems of telecommunications carriers all over the world. It can finely controll not only in transmission but in reception, processes more emails with faster speed by optimizing network-wide e-mail delivery.
Advanced control of email traffic
It is an email server designed and developed to meet requirements: delivery control, routing, bandwidth limitation which are required for various systems such as enterprises, public institutions, telecommunications carriers, etc., It can easily accomplish complicated requirements which are difficult to realize with open source mail server.
Traffic visualization and
external data link
Cloudmark engineers are familiar with the difficulty of operating the email system. We also visualize various statistical data on mail traffic and threat in graphs and tables that is easy to see, provide them to administrators to visualize the movement of the system. In addition, it supports many APIs that can link with various databases including subscriber information and employee information, cuts out unnecessary operation procedures.
Flexible operational policy control
By Cloudmark's powerful and flexible workflow-type operation policy engine, both allowed content and blocked content can be controlled.
List of Functions
Categories
Function
Outline
Reputation Filtering
Blacklisting
Reject connections from blacklisted IPs
Flow controlling by IP reputation
Flow controlling by IP reputation triggered by specific IP / IP Reputation
Sender and Recipient Validation
Domain Authentication
SPF/DKIM/DMARC
Subscriber DB lookups
Database linkage by LDAP, mysql and etc
Sender Reputation
IP Reputartion / Geo IP
Traffic Control
Traffic control corresponding to sender's behaviors
Cloudmark Workflows
Blacklist/Whitelist
Blacklist/Whitelist of the user or system wide
Policy control
Action according to policy
External data sourse linkage
Query to data sourse
LDAP, mysql, cdb, csv, DNS, http
Internal data sourse
Query to data sourse
Local list, Reputation Table
API
Extarnal linkage API
REST API
Application
Addition plug-in
Anti-spam,Anti-virus and domain authentication check functions can be add.